Lo-Call 0845 1567790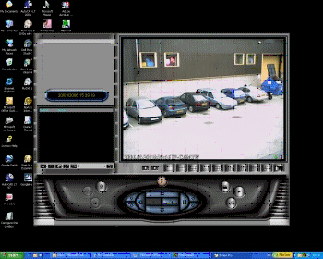 If you have a requirement for low cost – high functionality surveillance then why not take advantage
of the revolution in CCTV by choosing a digital network camera system.
Digital network cameras dramatically reduce installation & running costs
when compare to conventional analogue systems as they take advantage of
standard personal computers & network components including broadband
modems & routers.

Camera views & controls are accessible via standard internet browsers such
as Internet Explorer both locally to the camera site and also remotely over the
Internet – this means you can monitor your property or business from
anywhere in the world!

Our network cameras are supplied complete with powerful viewing
software which allows multiple camera viewing, recording and motion
detection.
Motion detection is a formidable security feature which can trigger
alarms, record or even send e-mails and text messages to alert you
in the event of a disturbance.
Call our sales line to discover how our products can help you.